Sponsoring Mahler Festival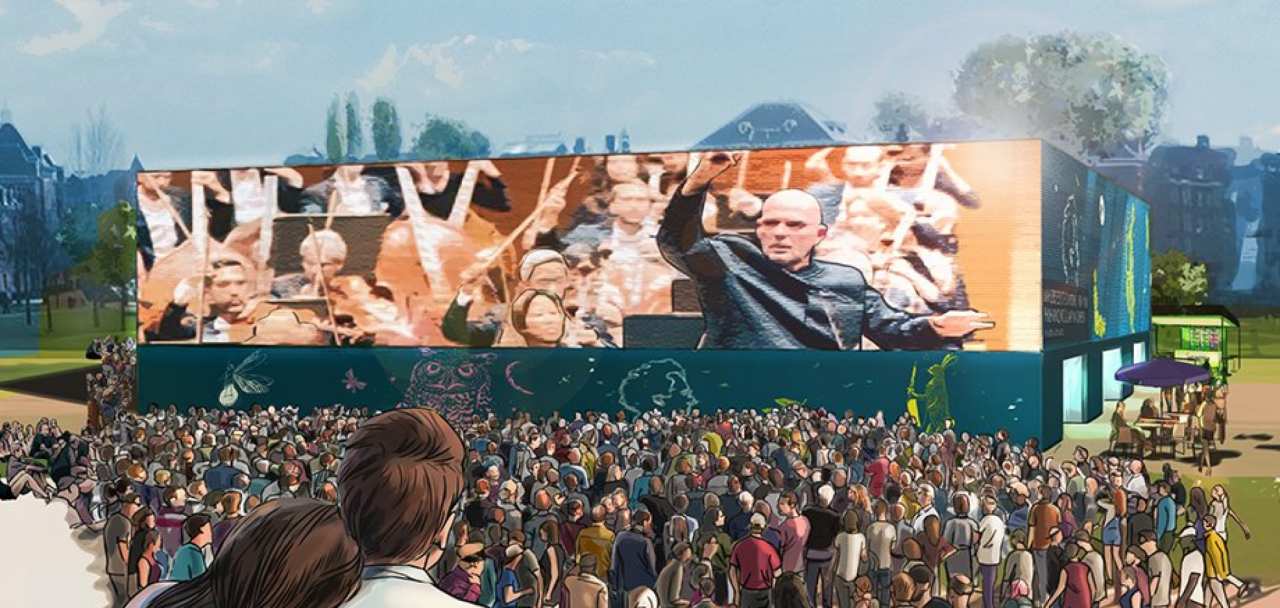 Mahler Festival 2020
From 8 to 17 May 2020 The Royal Concertgebouw will stage a large-scale Mahler Festival for the third time in its history. The world's foremost orchestras will perform Gustav Mahler's ten monumental symphonies over a ten-day period.
Mahler Pavilion on Museum Square
Interest in the upcoming Mahler Festival 2020 has been overwhelming: passe-partouts were sold out within three days. The Concertgebouw wants to make it possible for more people to share in this unique festival, and therefore dreams of building a spacious Mahler Pavilion on Museum Square. This will allow thousands of visitors to enjoy the concerts both inside and outside the pavilion, via live streaming. To make this possible, support from the business community is indispensable.
Companies supporting the Mahler Pavilion are offered the following unique benefits:
1. Mahler's Universe Dinner
An exclusive dinner in the Mirror Hall at a private table for ten people for your company, and first class tickets for Mahler's Symphony No. 4 with the Berlin Philharmonic on Monday 11 May 2020 in the legendary Main Hall.
2. Friday Night @ Museum Square
Receiving creative inspiration, learning more about Mahler and networking in a casual atmosphere: all of this is possible on Friday 15 May 2020 in the Mahler Pavilion on Museum Square. Introduce your business associates and colleagues to the beauty and depth of Mahler's music. You will receive twenty admission tickets to this event.
Your company's name will be prominently displayed on Museum Square and in all the most important marketing materials used by The Concertgebouw - a unique opportunity.
Other forms of sponsorship
Sponsors are vital for the realisation of the Mahler Festival. Other forms of co-operation can be arranged as well – customised to your needs. Margot Palmen would be happy to discuss all the possibilities available.
Contact
Margot Palmen, Head of Sponsorship
T: +31 (0)20 - 573 05 72
E: m.palmen@concertgebouw.nl