Mahler Pavilion
Tickets are available from €17.50
Programme
Mahler - Symphony No. 6 in A minor
Musicians
Berliner Philharmoniker
Conductor: Kirill Petrenko
Experience the Mahler Festival at the Mahler Pavilion! As all symphonies to be performed in the Main Hall have sold out, they will be simultaneously broadcast to a large screen in the Mahler Pavilion. State-of-the-art techniques, such as no less than ten different camera angles, add another dimension to the concerts. On top of all this, a short documentary on the evening's symphony will precede each concert.
Kirill Petrenko and the Berlin Philharmonic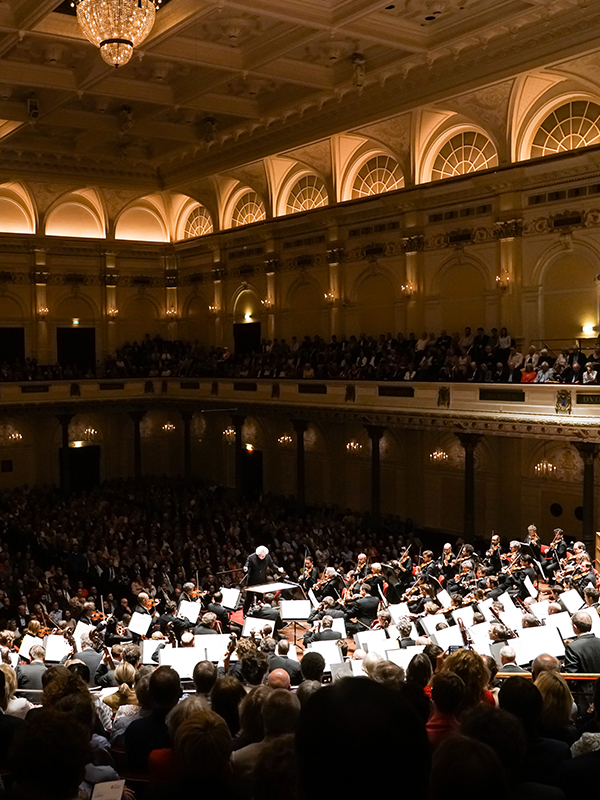 Kirill Petrenko will lead the Berlin Philharmonic in one of Mahler's most intense symphonies. The Sixth Symphony is often described as 'Tragic,' but it's much more than that. The Guardian has praised the Berlin Philharmonic's recently appointed chief conductor, Kirill Petrenko, for his Mahler interpretations. According to that paper, he knows how to burnish the maelstrom of tone colour: from explosive energy to soft transparency.
Mahler's Sixth Symphony
In his Sixth Symphony, Mahler's use of sound colour went to new extremes. The work includes 'many' harps, all sorts of percussion and – if possible – multiple celestas. The enormous Berlin Philharmonic turns this work into a tour through peaks and valleys, alternating between blissful panoramas and extremes of despair. Mahler incorporated a theme into the first movement that represents his wife, Alma. 'I don't know if I succeeded, but you'll just have to make the best of it.' Alma was deeply touched: 'None of his works comes as directly from his heart as this symphony.'