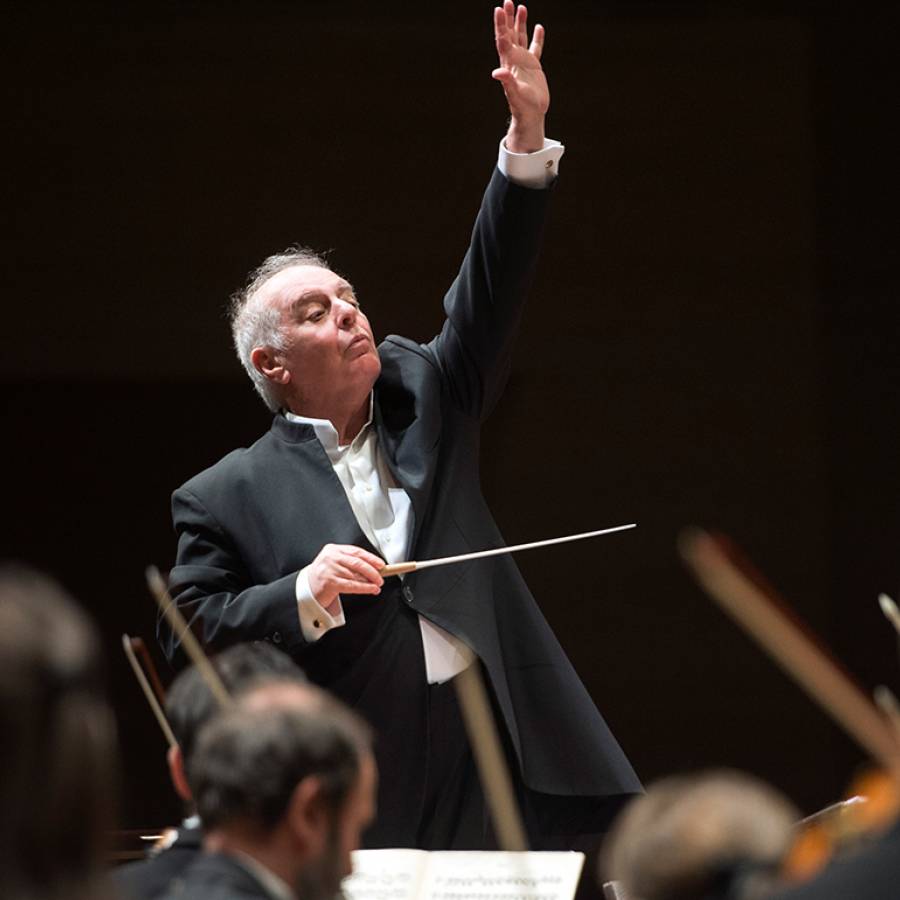 Symphony No. 5 and Kindertotenlieder
Live stream (Pavilion): Vienna Philharmonic & Daniel Barenboim
Programme
Mahler - Kindertotenlieder
Mahler - Symphony No. 5 in C sharp minor
Musicians
Vienna Philharmonic
Conductor: Daniel Barenboim
Mezzo-soprano: Okka von der Damerau
Experience the Mahler Festival at the Mahler Pavilion! As all symphonies to be performed in the Main Hall have sold out, they will be simultaneously broadcast to a large screen in the Mahler Pavilion. State-of-the-art techniques, such as no less than ten different camera angles, add another dimension to the concerts. On top of all this, a short documentary on the evening's symphony will precede each concert.
The Vienna Philharmonic and Daniel Barenboim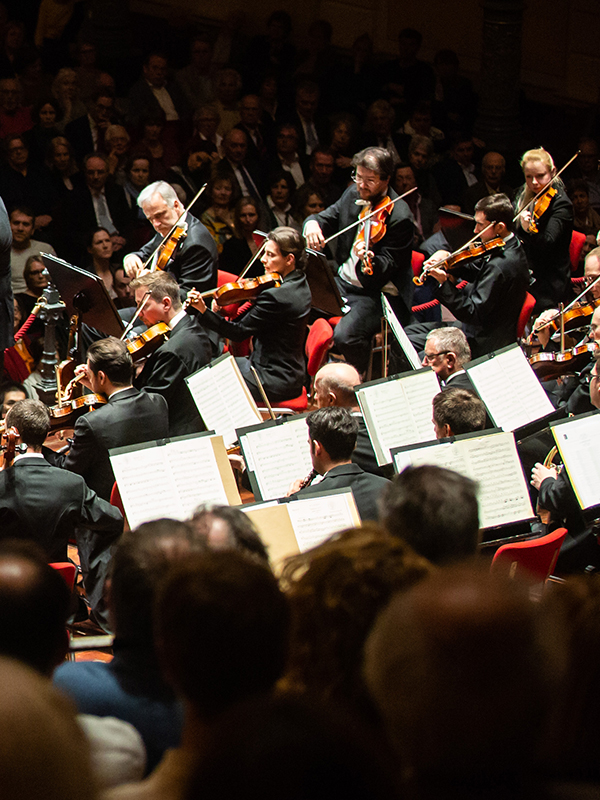 According to conductor Daniel Barenboim, there's something like a love affair between him and the Vienna Philharmonic. 'The sound of this orchestra has always been linked with singing and dancing.' Tonight, Barenboim will conduct Mahler's Fifth Symphony. First however, listeners will be treated to the Kindertotenlieder: Friedrich Rückert wrote no less than 428 poems about the death of his children, and of these, Mahler selected five. The tender yet powerful orchestral songs will be sung by mezzo-soprano Okka von der Damerau.
Mahler's Fifth Symphony
'Each movement has its fans and detractors,' Mahler wrote, referring to his Fifth Symphony. He was ecstatic that this work aroused such extreme reactions in listeners. The Fifth is purely instrumental after three partly-vocal symphonies. However, it's no less intense: sometimes jubilant, then again sombre, and always incandescent. 'This work has come to represent the total of all the suffering life has handed me.'