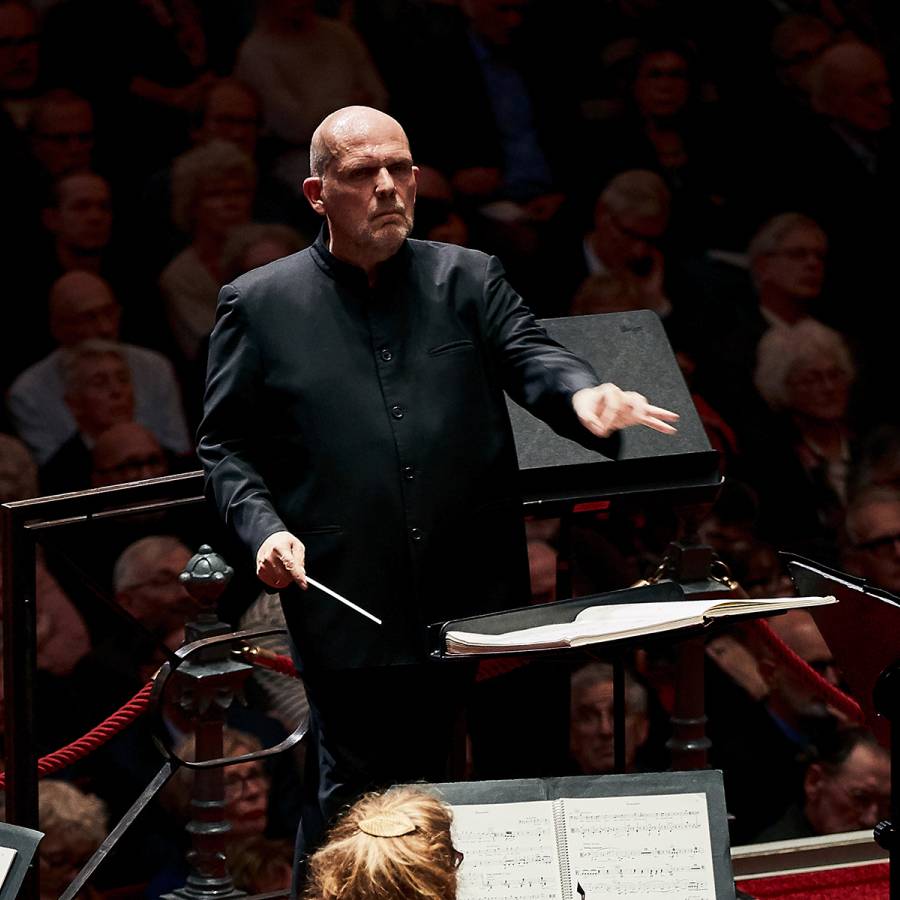 Symphony No. 1 and Des Knaben Wunderhorn
Jaap van Zweden and Hong Kong Philharmonic
Main Hall
Tickets are available from €63.00
Programme
Tam - A Madman's Diary
Mahler - Des Antonius von Padua Fischpredigt (from 'Des Knaben Wunderhorn')
Mahler - Rheinlegendchen (from 'Des Knaben Wunderhorn')
Mahler - Revelge (from 'Des Knaben Wunderhorn')
Mahler - Der Tamboursg'sell (from 'Des Knaben Wunderhorn')
Mahler - Urlicht (from 'Des Knaben Wunderhorn')
Mahler - Symphony No. 1 in D major
This concert has no intermission
Musicians
Hong Kong Philharmonic
Conductor: Jaap van Zweden
Baritone: Shenyang
Jaap van Zweden and Hong Kong Philharmonic
Jaap van Zweden would perform Mahler's Symphony No. 1 during the Mahler Festival 2020. Together with the New York Philharmonic, the orchestra of which he is chief conductor. Also during the Mahler Festival 2021, Van Zweden will focus on Symphony No. 1, but now with his 'other' orchestra: the Hong Kong Philharmonic. Earlier Mahler performances by the orchestra and conductor were received with jubilation. "Triumphant," wrote the South China Morning Post about Symphony No. 7. In 2019, the Hong Kong Philharmonic was also named "Orchestra of the Year" by Gramophone. Tonight, the winner of the Concertgebouw Prize 2020, Van Zweden will conduct his Hong Kong Philharmonic for the first time in the Main Hall.
Mahler's First Symphony
Stormy, lyrical and inventive: Mahler's Symphony No. 1 is one that points to all the next. Also thematic: nature, life and death are sung. Mahler edited his Symphony No. 1 several times. Central is a theme from one of the Lieder eines fahrenden Gesellen. Spring dreams, peasant dances, a real storm, hunting scenes... they culminate in a triumphant finale.
Thanks to concert sponsor