Paradiso
Tickets are available from €25.00
Programme
Knussen - Ophelia Dances
Abrahamsen - Liebeslied
Black - new composition (world premiere)
Mahler - Symfonie No. 4 (version for chamber orchestra)
Musicians
Orchestra of the Earth
Conductor: John Warner
Mezzo-soprano: Gabriella Noble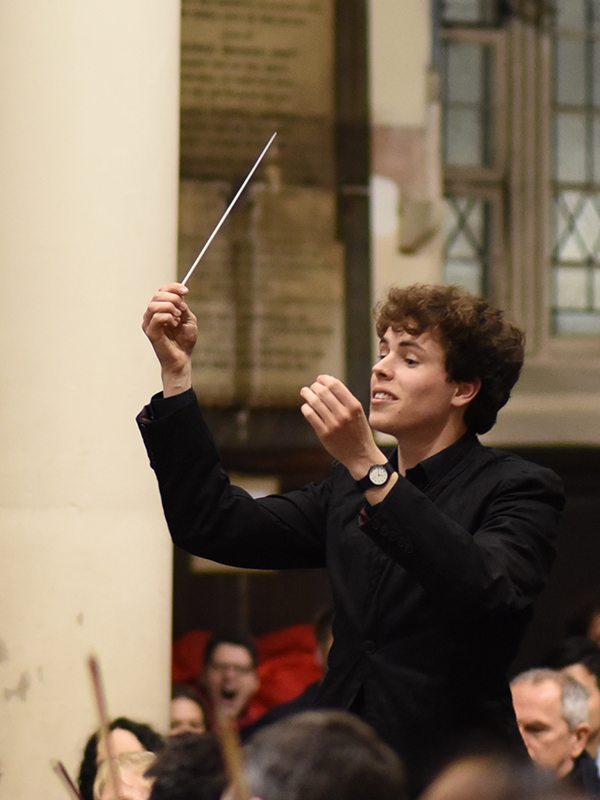 On the last Sunday of the Mahler Festival, the Mahler Festival spreads its wings to the pop temple Paradiso. For a concert by the Orchestra of the Earth, with music by Mahler, Knussen and Black, and a panel discussion about the importance of nature (conservation) in an increasingly industrializing society.
Mahler brings music and nature together. That is also the case with the Orchestra for the Earth. Sustainability and protecting the environment is the purpose of this young orchestra. They for instance plant a tree for every ticket sold. In the closing weekend of the Mahler Festival 2020, the Orchestra for the Earth plays a contemporary repertoire. They'll also play a special, personal version of Mahler's Symphony No. 4.
This concert has been made possible by the Mahler Foundation.