Mahler Pavilion on Museumplein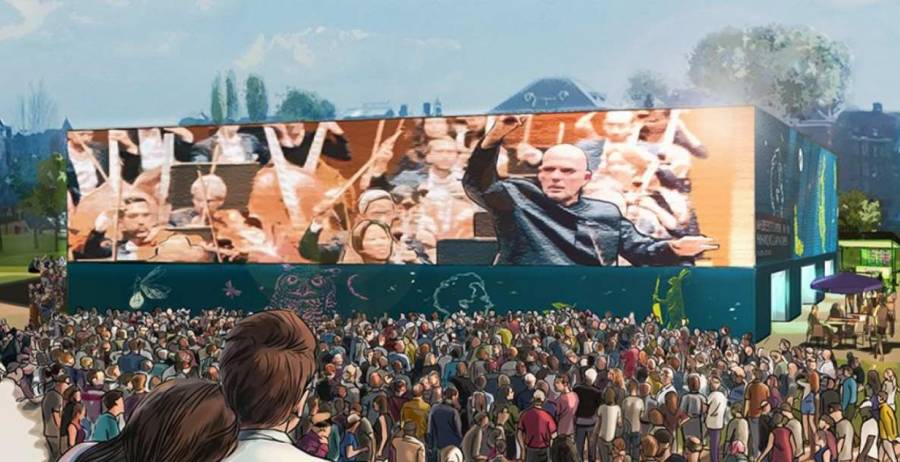 The Mahler Festival concerts have aroused overwhelming interest, both at home and abroad. The concerts in the Main Hall are already almost completely sold out. For this reason, The Concertgebouw has taken the initiative to construct a vast Mahler Pavilion on Museumplein.
The sold-out Main Hall concerts will be relayed in and around the Mahler Pavilion. Inside the Pavilion there will be room for six hundred paying guests. Via LED screens on the outside of the Pavilion, the concerts can be experienced free of charge. During the day, there will also be a wide range of events to be experienced in the Mahler Pavilion, including Lunch Concerts and introductory talks. During the first weekend of the Mahler Festival, a two-day symposium will be held in the Mahler Pavilion, organised by the International Gustav Mahler Society and the Gustav Mahler Stichting Nederland, which will study in greater depth the relationship between Mahler and the texts he set to music.
Sponsors
The support of sponsors in bringing the Mahler Festival to life is crucial. To learn more about sponsorship opportunities for the Mahler Festival and the Mahler Pavilion, please click here.